Valentines Day is such a special day for all the lovers out there! I wanted to create some new decor for Valentine's Day tiered tray.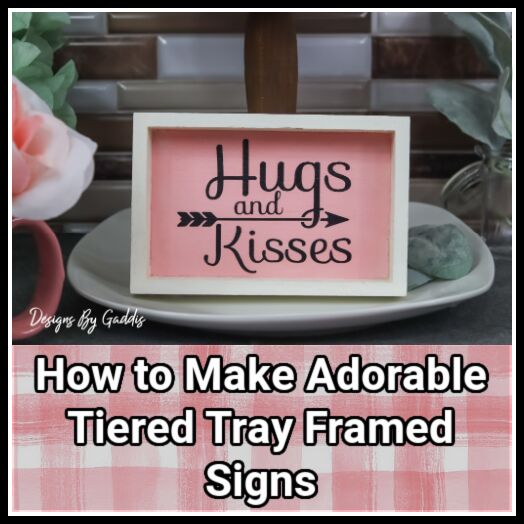 I decide to make this adorable Hugs & Kisses Valentines Day tiered tray mini wood sign for my Valentine inspired tiered tray.
PROJECT STEPS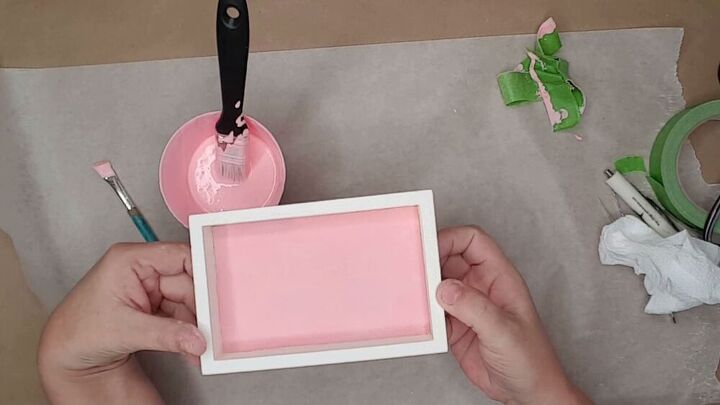 Step 1.
Paint Tray with Chalk Paint.
Learn How To Make Your Own Chalk Paint for a Fraction of the Cost.
Items You Will Need
Acrylic Paint Color of Your Choice.
Water
Baking Soda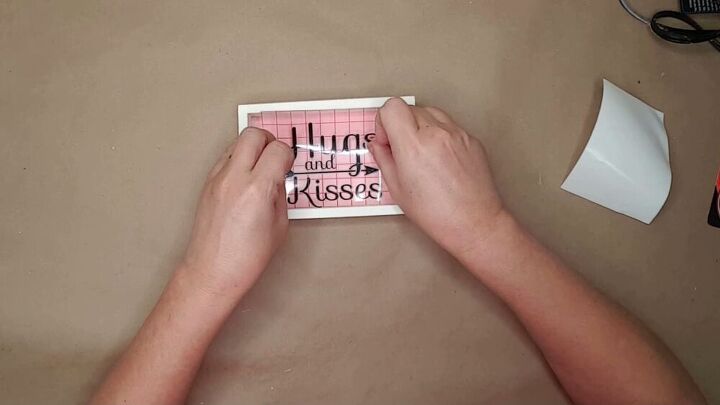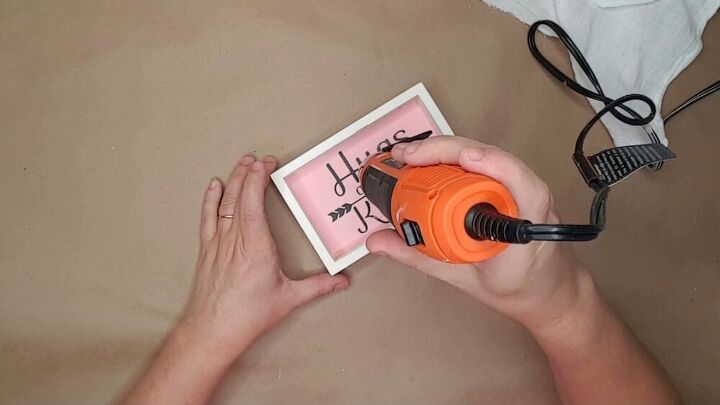 Step 3.
I used my hot air gun to heat up the vinyl and used my finger to press the vinyl into the cracks and crevices of the wood. This gives the vinyl more of a hand-painted look.
I usually use my iron to do this but the iron was just too large to fit in the tray.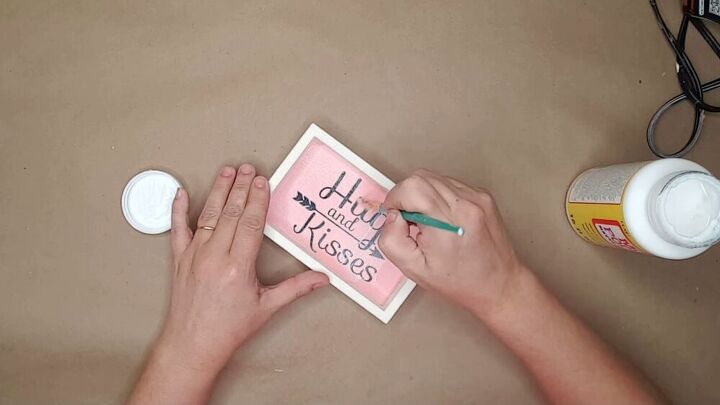 Step 4.
Add Mod Podge to seal the design and give it more of a finished appearance.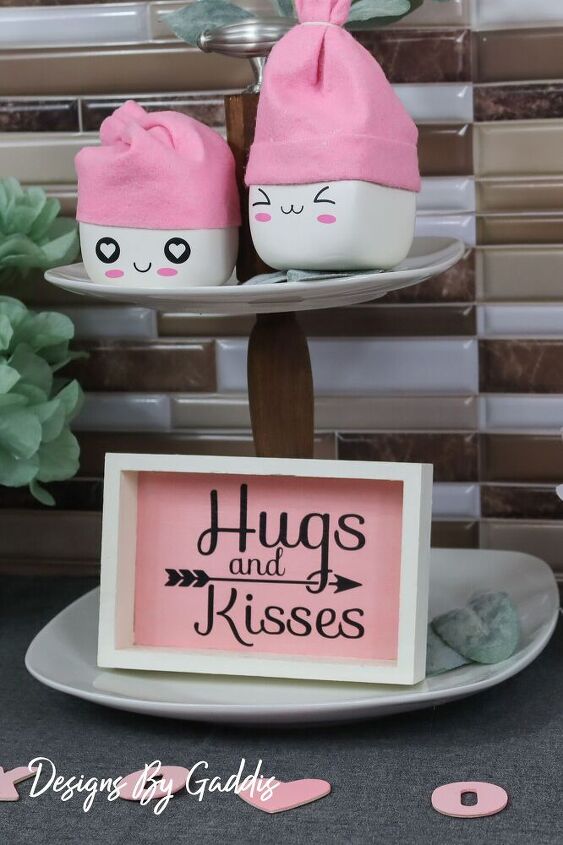 I love the way this adorable tiered tray sign turned out. And it looks amazing on the tiered tray I made using Dollar Tree plates.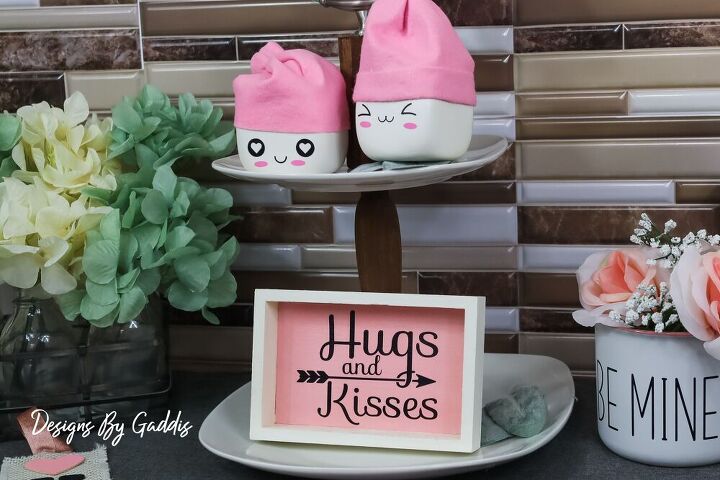 JOIN MY COMMUNITY to get FREE Printables, FREE SVG Files, and Special Deals only for my subscribers.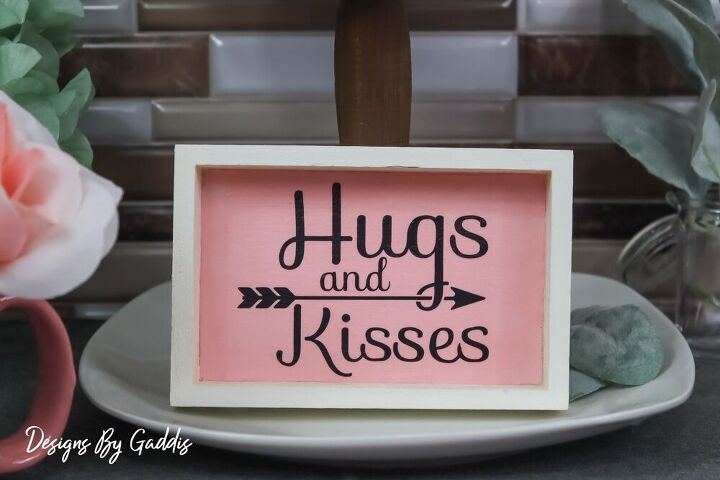 My Disclaimer: All of the video footage, photos, and designs are created by me and are owned by Designs By Gaddis. You may only use the video footage, photos, and designs with my permission. My content is mine and it is protected. I am not sponsored or paid by any of the product companies or tools shown in these videos unless otherwise mentioned. I have full rights and control of the content.
Copyright @ Designs By Gaddis 2020. Any reproduction or illegal distribution of the content in any form will result in immediate action against the person concerned.