I found this free cut file from Design Bundles and had to incorporate it into my Valentine's Day Decor.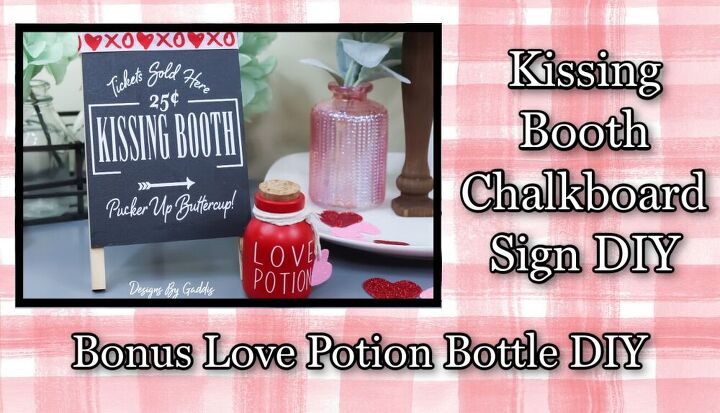 I used a chalkboard from Michaels, my Cricut, and a Dollar Tree ribbon to create this adorable Valentine's Day Decor to sit beside my tiered tray.
The bonus is this adorable little Love Potion jar that will look amazing on my tiered tray.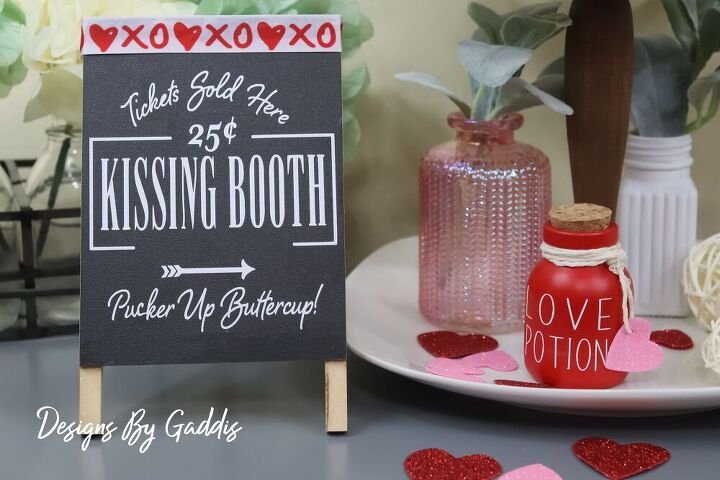 Kissing Booth Chalkboard Sign.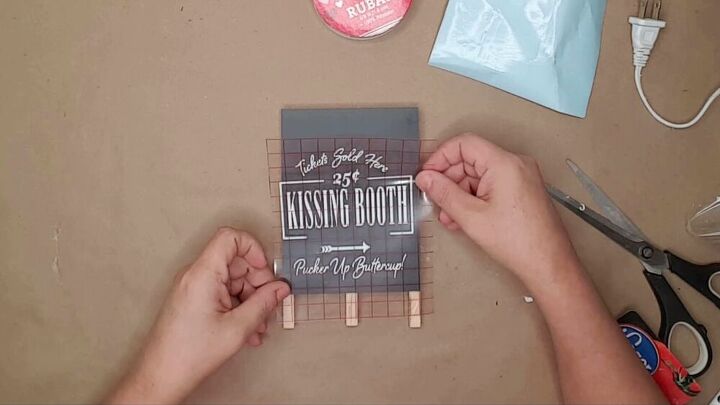 I used my Cricut to size and cut the vinyl for the chalkboard sign.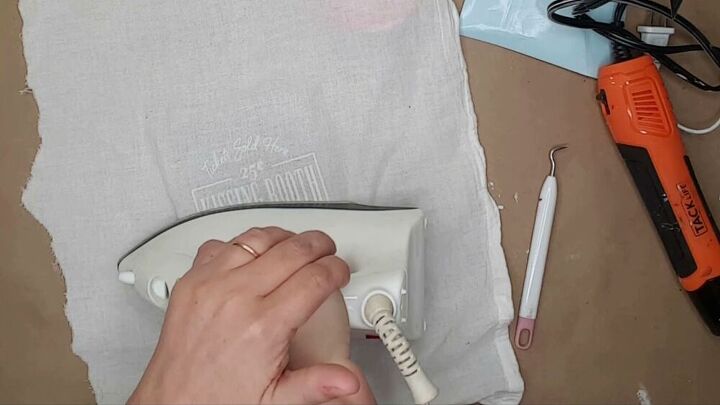 I used my iron to heat the vinyl so it would melt into the crevices of the chalkboard sign. This gives the sign a finished looked and helps the vinyl to adhere to the chalk surface.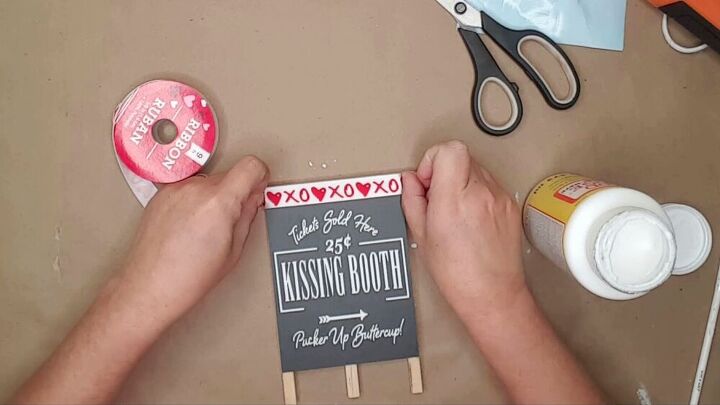 I found this cute ribbon at Dollar Tree and thought it would look adorable on this sign. I used Mod Podge to attach it to the front and hot glue on the back.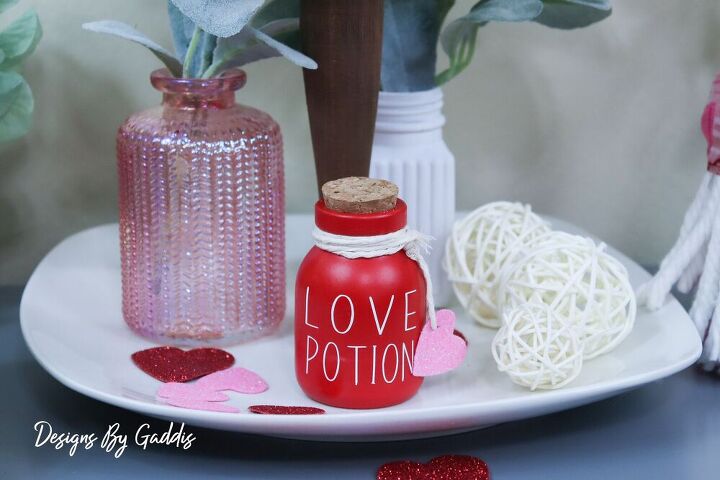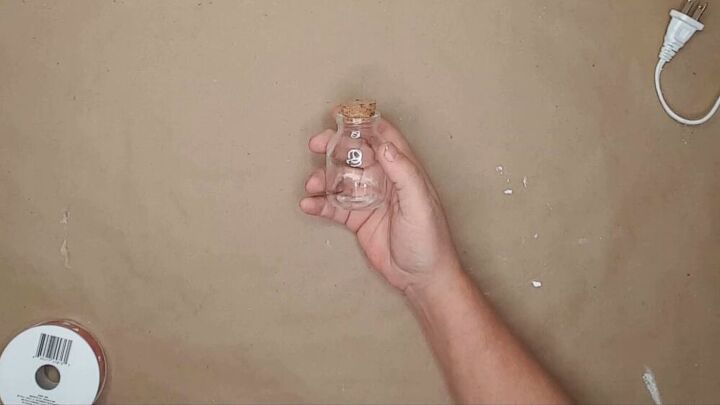 I found this cute little jar at Dollar Tree, it originally had seashells in it. I emptied the shells out, took the jar outside, and spray painted it red.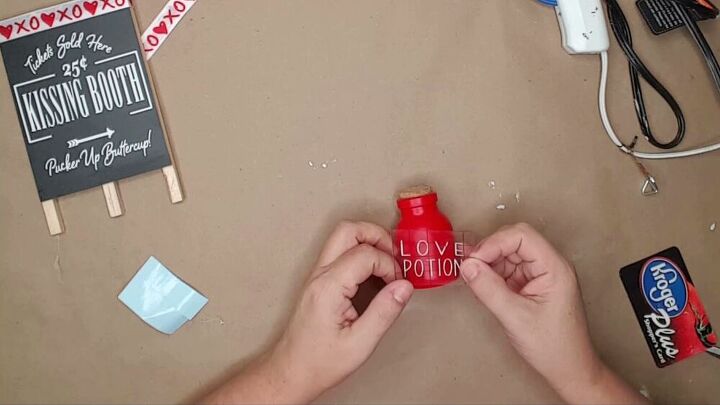 I created the Love Potion saying using my Cricut and cut it out. I used transfer paper to transfer the saying onto the red bottle.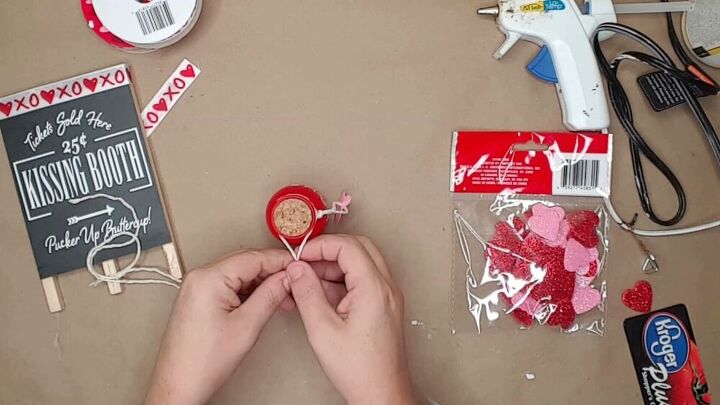 I used some felt heart stickers from Dollar Tree and tied them onto the bottle using a piece of white string.
WATCH VIDEO FOR FULL TUTORIAL
Products I Recommend and Use:
Pre-Cut Vinyl from Designs By Gaddis
Dollar Tree Items Used:
Valentines Ribbon
Glass Jar
Felt Heart
String
Other Items Used:
Design Bundles Cut File  (When I filmed this video the file was FREE it is now $4)
Cricut Explore Air 2
Hot Air Gun
Hot Glue Gun
Mod Podge
Iron
*As an Affiliate, we may earn a small commission when you purchase thru our link at no extra cost to you.*
***Most Popular DIY Videos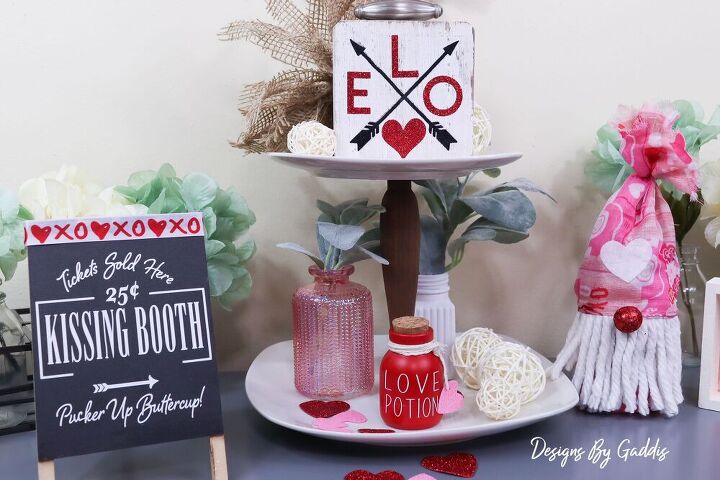 to get FREE Printables and Special Deals only for my subscribers.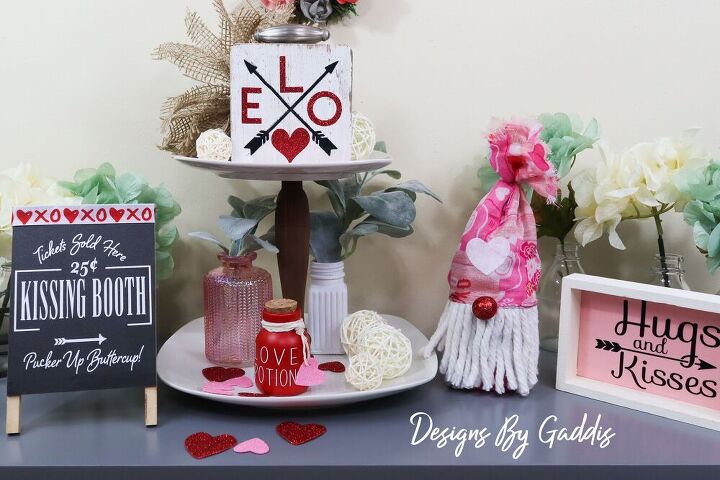 My Disclaimer: All of the video footage, photos, and designs are created by me and are owned by Designs By Gaddis. You may only use the video footage, photos, and designs with my permission. My content is mine and it is protected. I am not sponsored or paid by any of the product companies or tools shown in these videos unless otherwise mentioned. I have full rights and control of the content.
Copyright @ Designs By Gaddis 2020. Any reproduction or illegal distribution of the content in any form will result in immediate action against the person concerned.